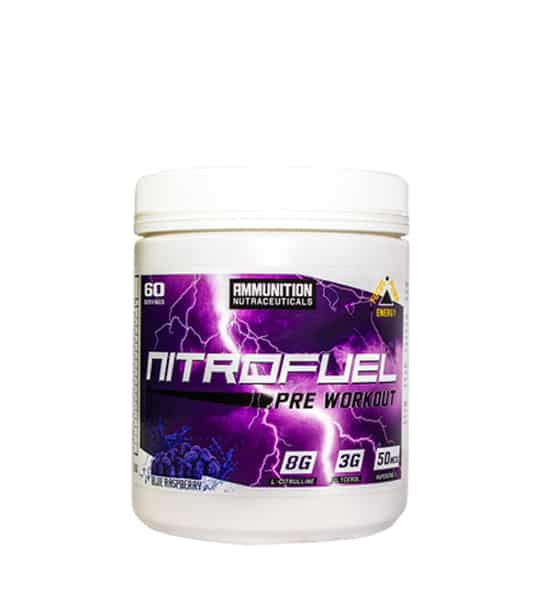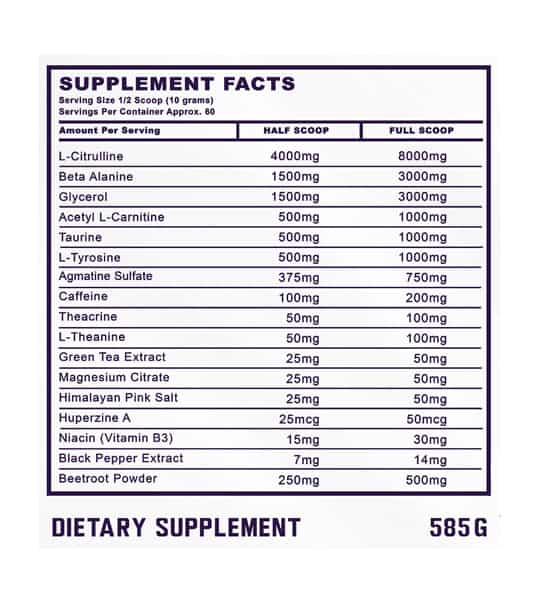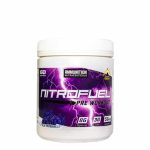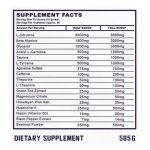 Ammunition Nutraceuticals – Nitrofuel Pre Workout (585g)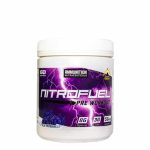 Ammunition Nutraceuticals – Nitrofuel Pre Workout (585g)
$71.99
$71.99
Performance – what the product actually does (FOCUS (nootropics – huperzine, tyrosine, Theanine), PUMP (circulation, blood flow, Citrulline, glycerol, Agmatine + ingredients) & ENERGY (teacrine, green tea extract, beta alanine)
Taste (blue ras, tropical, tangerine, sour green apple)
No side effects (no crash/jitters, low-stim, CNS, tolerance, built reputation amongst market for people looking for clean product)
Description
Additional information
Customer Reviews
Description
Performance – what the product actually does (FOCUS (nootropics – huperzine, tyrosine, Theanine), PUMP (circulation, blood flow, Citrulline, glycerol, Agmatine + ingredients) & ENERGY (teacrine, green tea extract, beta alanine)
Taste (blue ras, tropical, tangerine, sour green apple)
No side effects (no crash/jitters, low-stim, CNS, tolerance, built reputation amongst market for people looking for clean product)
Ammunition Nutraceuticals Nitrofuel Nutritional Information
Ingredients:
Sucrelose. Artificial and Natural Flavours. Citric Acid and Silicon Dioxide.
WARNING:
Check with a qualified healthcare professional before taking this product if you have health conditions. Not intended for children, pregnant. or breastfeeding women. Store in cool dry place away from children. Do not use if seal is broken.
ALLERGEN WARNING:
Produced in a facility that processes milk, soy, eggs. peanuts. wheat. tree nuts. sulphites. sesame and seafood.
DIRECTIONS:
Take 1/2 scoop before workout. Do not take more than 1 scoop at a given time. Do not exceed 2 scoops within a 24 hour period.
Additional information
| | |
| --- | --- |
| flavour | Gummy Worm, Lollipop, Tropical Blast, White Freeze, Blue Raspberry, fuzzy peach, Tangerine |
---
Only logged in customers who have purchased this product may leave a review.