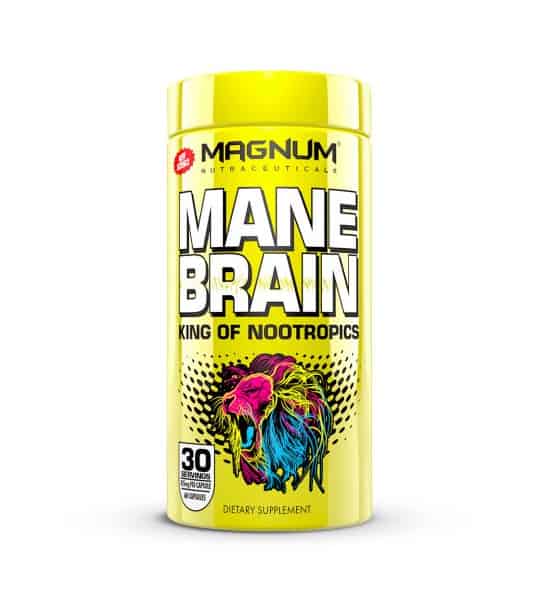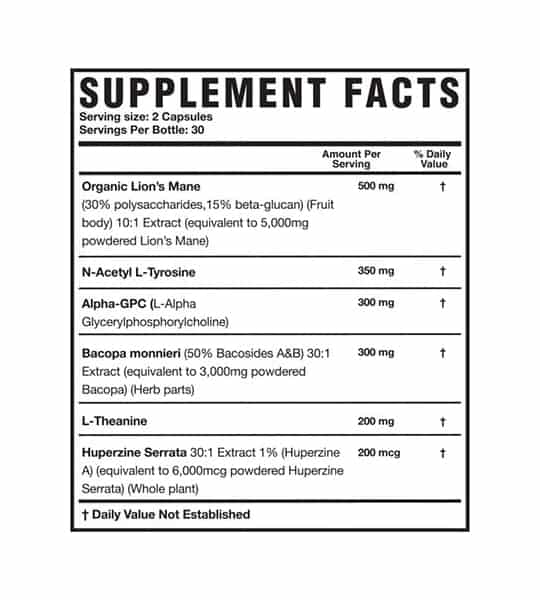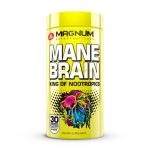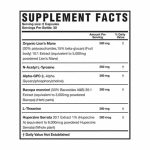 Magnum – Mane Brain (60 Caps)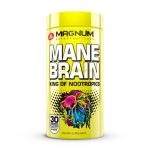 Magnum – Mane Brain (60 Caps)
$64.99
$64.99
Maximizes Your Focus
Enhances Memory and Increases Clarity
Boosts Brain Energy and Cognition
Designed For Athletes, Students, Professionals, Gamers
Description
Brand
Customer Reviews
Description
KING OF NOOTROPICS: This nootropic supplement is designed for all kinds of people, including students, athletes, gamers, professionals, and other competitors. Overall, it works to enhance your brain.

INGREDIENTS: Contains Huperzine Serrata, l-theanine, Bacopa Monnier, alpha-gpc, n-acetyl l-tyrosine (NALT), and organic lion's mane. The lion's mane contains 30% polysaccharides and 15% beta-glucan.

MENTAL ENERGY: A variety of the ingredients included in this proprietary formula provide mental energy, making it great for those times of day you usually lag and feel lethargic.

BENEFITS OF ORGANIC LION'S MANE: Not only has this mushroom been proven to improve memory, focus, and concentration, but also it may provide natural relief from depression and anxiety.

USE WITH HEALTHY LIFESTYLE: We recommend using this supplement or any of our other health supplements in conjunction with a healthy diet and exercise regime. Try it today!
Brand
Magnum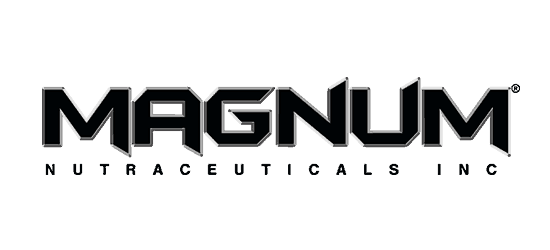 ---
Only logged in customers who have purchased this product may leave a review.