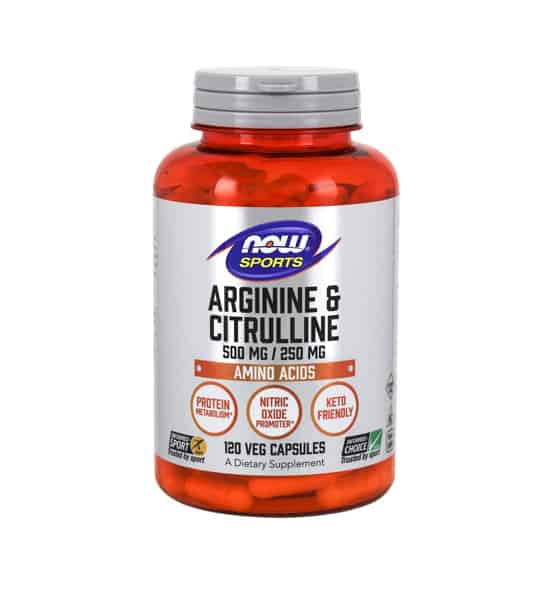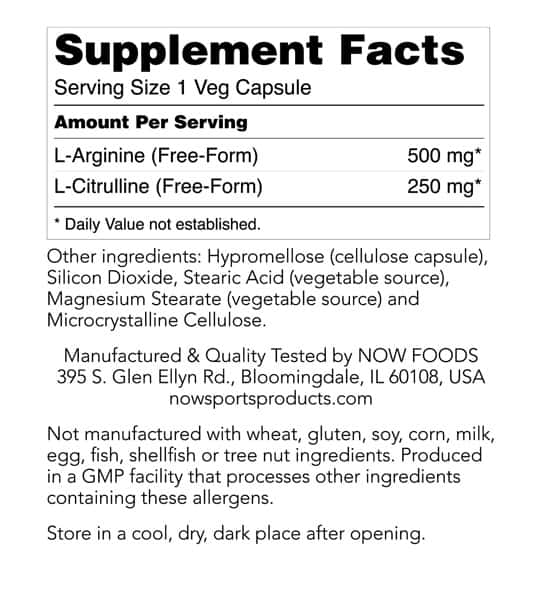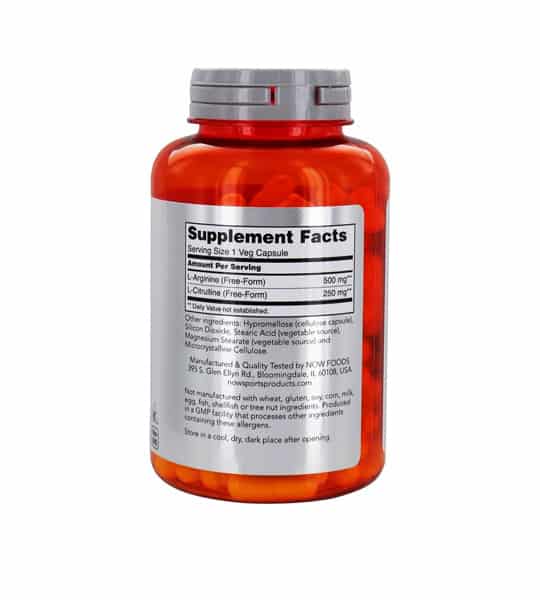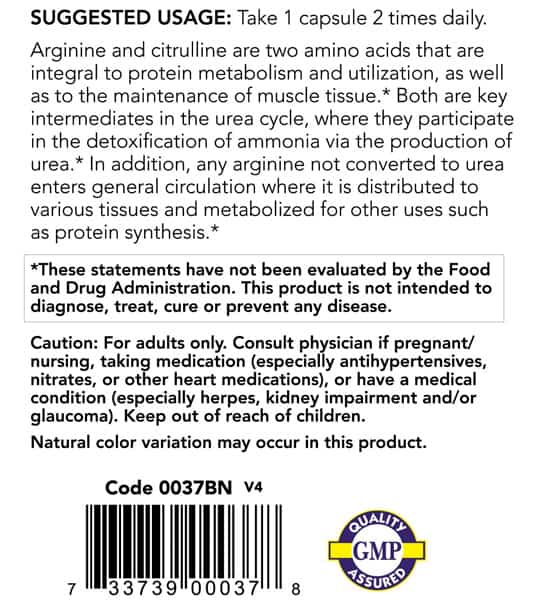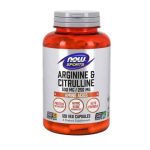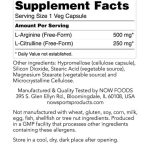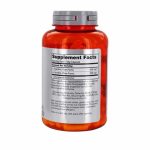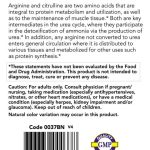 NOW – Arginine 500mg Citrulline 250mg (120 Capsules)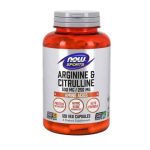 NOW – Arginine 500mg Citrulline 250mg (120 Capsules)
$36.99
$36.99
Arginine and citrulline are two amino acids that are integral to protein metabolism and utilization, as well as to the maintenance of muscle tissue.* Both are key intermediates in the urea cycle, where they participate in the detoxification of ammonia via the production of urea.* In addition, any arginine not converted to urea enters general circulation where it is distributed to various tissues and metabolized for other uses such as protein synthesis.*
Protein Metabolism*
Nitric Oxide Precursor*
Description
Brand
Customer Reviews
Description
Protein Metabolism*
Nitric Oxide Precursor*
Arginine and citrulline are two amino acids that are integral to protein metabolism and utilization, as well as to the maintenance of muscle tissue.* Both are key intermediates in the urea cycle, where they participate in the detoxification of ammonia via the production of urea.* In addition, any arginine not converted to urea enters general circulation where it is distributed to various tissues and metabolized for other uses such as protein synthesis.*
Natural color variation may occur in this product.
SUGGESTED USAGE & STORAGE
Take 1 capsule 2 times daily
Store in a cool, dry, dark place after opening.
CAUTION
For adults only. Consult physician if pregnant/nursing, taking medication (especially antihypertensives, nitrates, or other heart medications), or have a medical condition (especially herpes, kidney impairment and/or glaucoma). Keep out of reach of children.
Brand
NOW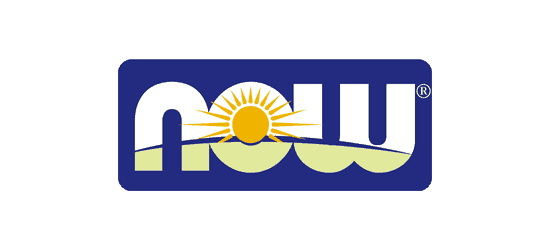 ---
Only logged in customers who have purchased this product may leave a review.