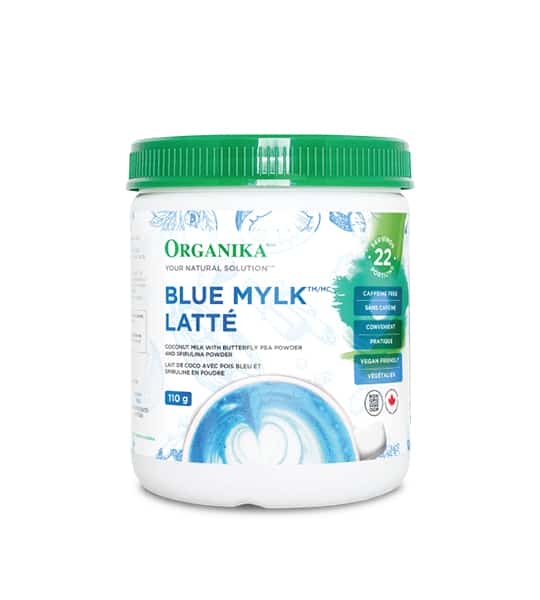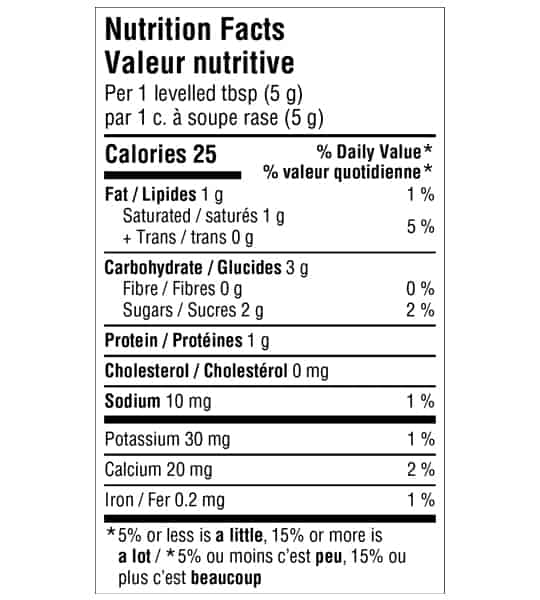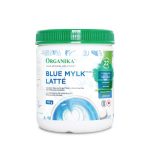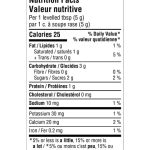 Organika – Blue Mylk Lattes (110g)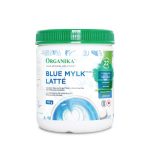 Organika – Blue Mylk Lattes (110g)
$25.99
$25.99
Supports relaxation
Enhances memory
Caffeine-free
Dairy-free
Vegan-friendly
Description
Brand
Customer Reviews
Description
Feeling blue? Take the time to relax and ease your mind with Organika's Blue Mylk Latté. This delicious Blue Mylk Latté is caffeine free and combines Coconut Milk, Butterfly Pea Flower, nutritious Spirulina, Cardamom, Ashwagandha, and a delightful blend of spices; perfect for those quiet moments of relaxation.
This latte is 100% dairy-free and made with GMO-free ingredients. Organika's Blue Mylk Latté is a delicious, convenient, and all-natural treat for when you want to sit back, unwind, and de-stress. Simply mix with hot water and relax.
Coconut milk: This plant-based milk is the base for all of our Mylk Lattes. A rich source of lauric acid, coconut milk promotes heart health, helping decrease bad cholesterol levels.
Ashwagandha: an adaptogenic herb traditionally used in Ayurvedic medicine to treat stress and promote relaxation.
Cardamom: A warm spice with anti-inflammatory properties:
Cinnamon: Fragrant and sweet, it is known for blood sugar control.
Black pepper: Adding heat and depth to the blend, it also helps with digestive issues.
Ginger: Sharp and aromatic, this root soothes gastrointestinal distress.
Butterfly pea flower: A beautiful blue or purple flower, it is traditionally used as herbal medicine, or in rice dishes, desserts, and drinks as a natural colourant.
Spirulina: A plant-based source of protein, iron, antioxidants, vitamins, minerals, and amino acids boasting a naturally vibrant blue-green colour.
INGREDIENTS:
Coconut milk powder, Coconut palm sugar, Butterfly Pea powder, Cardamom seed powder, Spirulina (Whole algae strain: Spirulina platensis), Ashwagandha root powder, Cinnamon bark powder, Ginger root powder, Black pepper.
HOW TO USE: 
Delicious mixed with non-dairy milk substitutes. We recommend almond or oat milk!
Enjoy it in smoothie bowls or baking recipes as a nutritious alternative to food dye.
Brand
Organika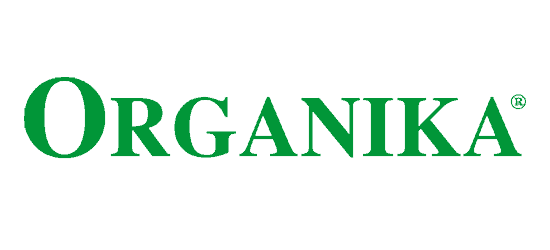 ---
Only logged in customers who have purchased this product may leave a review.