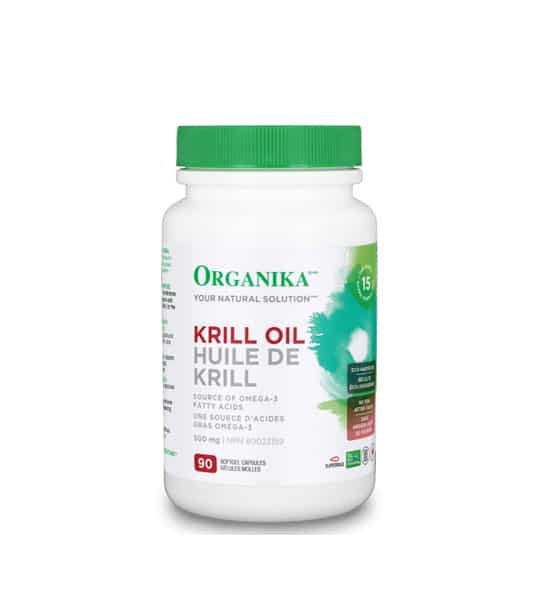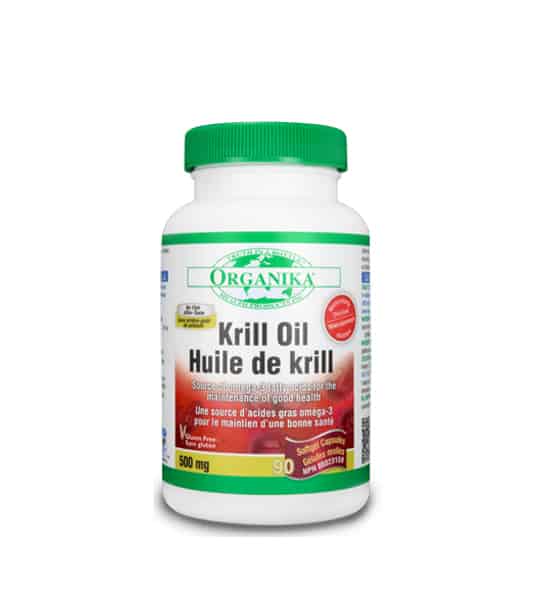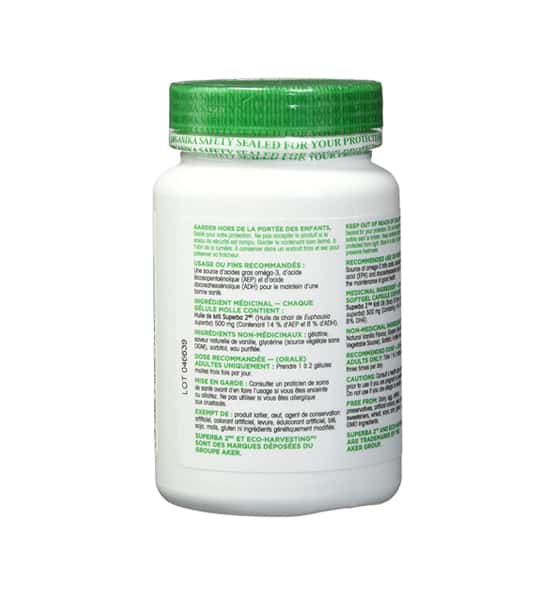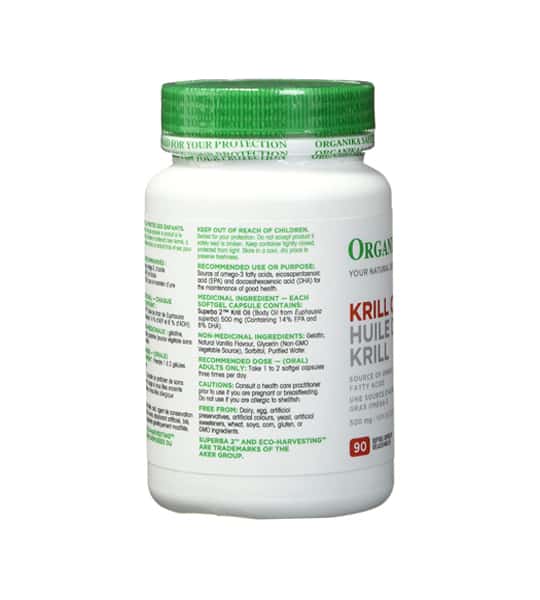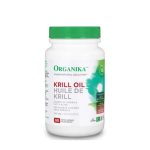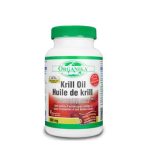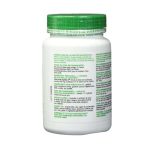 Organika – Krill Oil (90 softgels)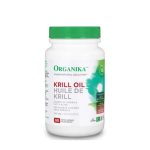 Organika – Krill Oil (90 softgels)
$44.99
$44.99
Supports heart and brain health
Joint health – anti-inflammatory effect
Aids in concentration, memory and learning
Sustainably sourced from the Antarctic ocean (Eco-Harvested certified)
Description
Brand
Customer Reviews
Description
Superba™ Krill are not your typical omega-3s. They are unique because they contain phospholipids and astaxanthin, which makes them more bio-efficient and stable. Superba™ Krill also stands out in the world of omega-3s because they are sourced from a pure environment, in a sustainable and traceable manner. At the end of the day, you can be sure you are doing something good for your health and your conscience.
Krill is best known as a significant source of omega 3 fatty acids EPA and DHA. It also contains phospholipids. Attached to omega 3 fatty acids, phospholipids are responsible for carrying fatty acids into cells and are said to significantly increase the potency or bio-availability of both EPA and DHA so we don't need to take as much of the krill oil to get the same benefit.
Krill oil provides a healthy source of EPA and DHA which contributes to a healthy heart, mind and body. Its omega-3 fatty acids help lower blood triglycerides and reduce the risk of blockages linked to heart disease. The omega-3 acids in our krill oil won't cause unpleasant digestive like burping.
Antarctic krill is also rich with the natural antioxidant astaxanthin. The deep red colour of each capsule is due to its astaxanthin content. Recognized for the health-promoting suppression of free radicals, astaxanthin keeps it fresh, protecting the omega-3 fatty acids from oxidation, which means no additives are necessary to maintain long-term stability.
Our patented krill oil is obtained from a clean environment with low toxicity levels using only the purest ingredients. We use proprietary fishing technology to eliminate by-catch, limit the environmental impact and maintain the nutritional integrity of the krill.
Benefits:
Rich source of omega-3 fatty acids that improves cognitive health, heart health, etc.*
Multi-purpose product, improving various areas of human health.*
In softgel format, for those partial to liquid fish oil format
Nutrition Facts
Serving Size: 1 Softgel
 Krill Oil (Body Oil from Euphausia superba)
(Containing 14% EPA and 8% DHA)
500 mg

* Percent daily values are based on a 2000 calorie diet
† Daily Value not established
Note: Serving Sizes are rounded to the nearest whole serving
Other Ingredients: Gelatin, Natural Vanilla Flavour, Glycerin, Sorbitol.
Allergen Information: Contains no dairy, egg, artificial preservatives, artificial colours, yeast, artificial sweeteners, wheat, soya, corn, or gluten.
Caution: Consult a health care practitioner prior to use if you are pregnant or breastfeeding. Do not use if you are allergic to shellfish.
RECOMMENDED DOSE – (ORAL) ADULTS ONLY:
Take 1 to 2 softgel capsules three times per day with a glass of water.*
CAUTIONS:
Consult a health care practitioner prior to use if you are pregnant or breastfeeding. Do not use if you are allergic to shellfish.*
Brand
Organika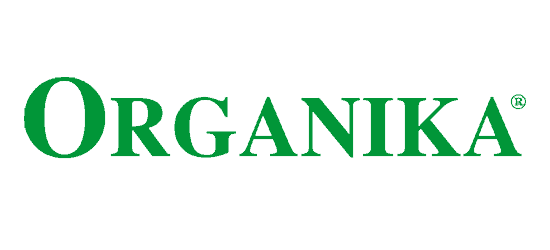 ---
Only logged in customers who have purchased this product may leave a review.