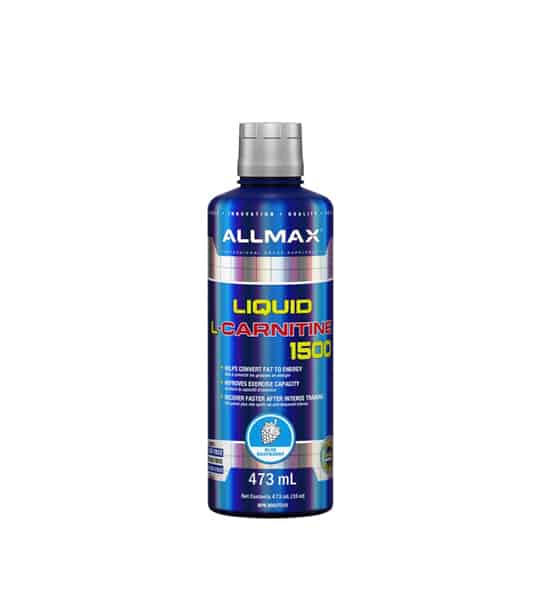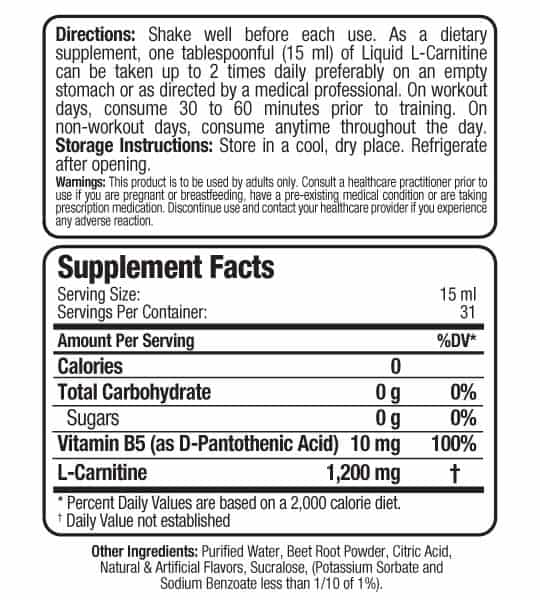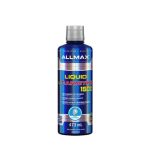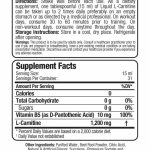 Allmax – Liquid L-Carnitine (473ml)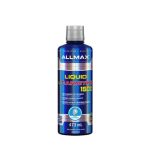 Allmax – Liquid L-Carnitine (473ml)
$31.99
$31.99
IMPROVES EXERCISE CAPACITY VIA FATIGUE REDUCTION
ASSISTS IN FASTER RECOVERY AFTER HEAVY EXERCISE
HELPS INCREASE TOTAL MUSCLE MASS
Description
Brand
Reviews (1)
Description
STIMULANT-FREE FAT METABOLIZER
A delicious and easy way to get your L-Carnitine Liquid in an ultra-convenient liquid form with 1,200 mg per serving. L-Carnitine is essential for transporting long-chain fats into the cell (mitochondria). L-Carnitine taps into your fat supply and may provide support to burn it as fuel, resulting in increased energy. Without L-Carnitine, these fats cannot be burned for energy and are instead shunted to stored body fat.*
BOOST ENERGY, ENDURANCE & PERFORMANCE
L-Carnitine enhances performance by increasing the body's reliance on fat for energy; this reduces depletion of muscle glycogen. By reducing muscle tissue lactic acid build-up, performance athletes using L-Carnitine can extend duration of muscular exertion before fatigue.*
L-Carnitine functions in conjunction with pantothenic acid (Vitamin B5). Vitamin B5 is a fundamental component of coenzyme A (coA) which is involved in the transport of fatty acids into the mitochondria making it an essential component of L-Carnitine supplementation.*
CONVENIENCE, QUALITY & VALUE
ALLMAX Liquid L-Carnitine is the most convenient and delicious way to get your pure L-Carnitine. ALLMAX is proud to provide the utmost in quality and purity with rapid delivery, rapid absorption Liquid L-Carnitine. ALLMAX uses cGMP manufacturing processes and employs the ALLMAX 5-Stage Quality Guarantee to provide you with the ultimate in purity, quality and effectiveness.
As a dietary supplement, one
tablespoonful (15 ml) of Liquid L-Carnitine can be taken up to 2 times daily preferably on an empty stomach or as directed by a medical professional. On workout days, consume 30 to 60 minutes prior to training. On non-workout days, consume anytime throughout the day. Don't forget to refrigerate after opening.
Available in Wild Berry flavor.
Brand
Allmax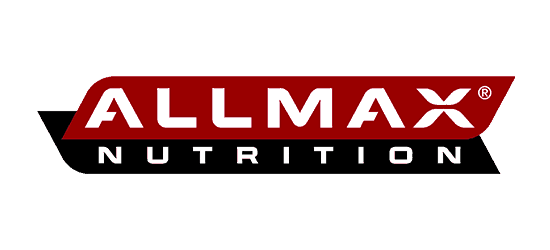 ---
Only logged in customers who have purchased this product may leave a review.