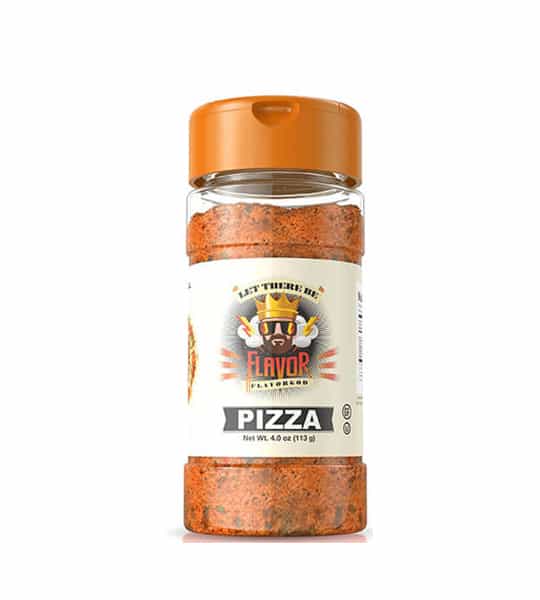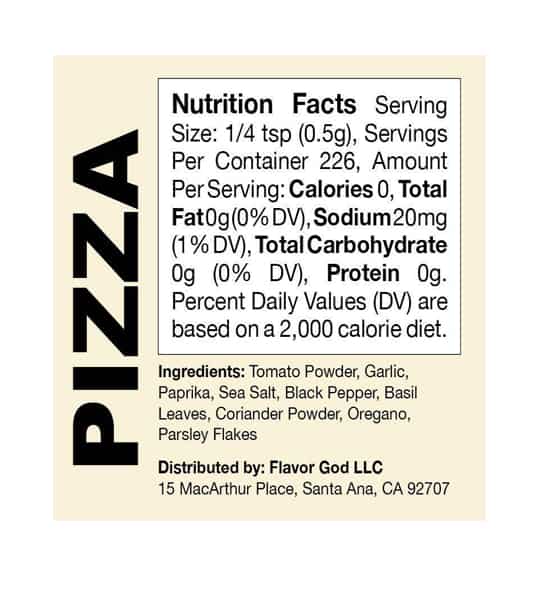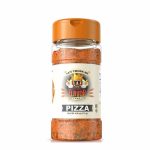 Flavor God – Seasonings Pizza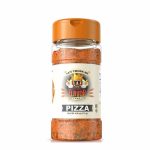 Flavor God – Seasonings Pizza
$16.99
$16.99
Paleo Certified
Kosher Certified
Zero Calories
Zero Fat
Zero Carbs
Description
Brand
Customer Reviews
Description
Flavor God Pizza seasoning is great on EVERYTHING. Some examples include; chicken, vegetables, rice, steak, popcorn, and fish. It literally makes anything taste like pizza. For those clean eaters on prep, this is your new best friend in the kitchen.
Paleo Certified
Kosher Certified
Zero Calories
Zero Fat
Zero Carbs
Ingredients
Tomato powder, garlic, paprica, sea salt, black pepper, basil, leaves, coriander powder, oregano, parsley flakes
Brand
Flavor God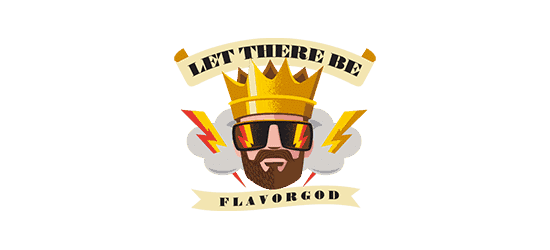 ---
Only logged in customers who have purchased this product may leave a review.