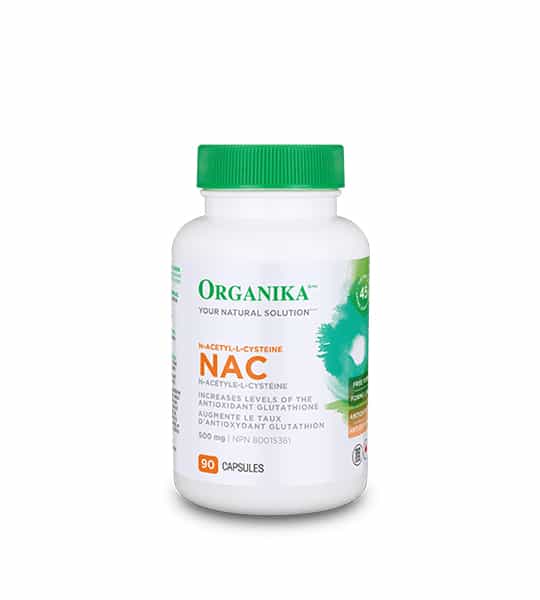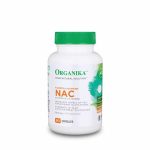 Organika – NAC N-Acetyl L-Cysteine 500mg (90 caps)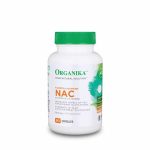 Organika – NAC N-Acetyl L-Cysteine 500mg (90 caps)
$29.99
$29.99
Provides antioxidants to support healthy skin, tissues and organs.
Fights free radicals in the body
Increases liver functioning
Description
Brand
Customer Reviews
Description
Pre-cursor to L-Glutathione, one of the most important anti-oxidants.
N-acetyl cysteine comes from the amino acid L-cysteine. Amino acids are the building blocks of proteins. N-Acetylcysteine is similar to L-Cysteine (NAC is an acetylated form) and the glutathione enzyme itself (the direct precursor to glutathione synthesis). Glutathione (GSH) is a peptide consisting of three key amino acids that play several vital roles in the body. It plays a crucial role in immune function and liver detoxification and is involved in protein disulfide bonds, which is essential for the biogenesis of human proteins.
Organika®'s NAC (N-Acetyl-L-Cystein) is USA sourced and is free of soy, dairy and gluten. It is a potent antioxidant, packed in a capsule.
RECOMMENDED USE OR PURPOSE: Increases levels of the antioxidant glutathione for the maintenance of good health.
MEDICINAL INGREDIENTS – EACH CAPSULE CONTAINS:
N-Acetyl-L-cysteine ………………………………… 500 mg
NON-MEDICINAL INGREDIENTS:
Magnesium Stearate, Microcrystalline Cellulose, Gelatin (Capsule).
RECOMMENDED DOSE – (ORAL) ADULTS ONLY:
Take 1 capsule 2 times per day with a glass of water. Take with meals providing protein.
CONTAINS NO: Dairy, egg, artificial preservatives, artificial sweeteners, colours, yeast, wheat, corn, soy, or gluten.
Brand
Organika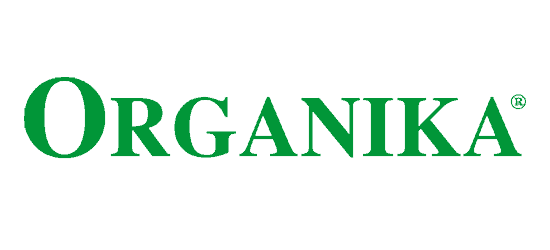 ---
Only logged in customers who have purchased this product may leave a review.