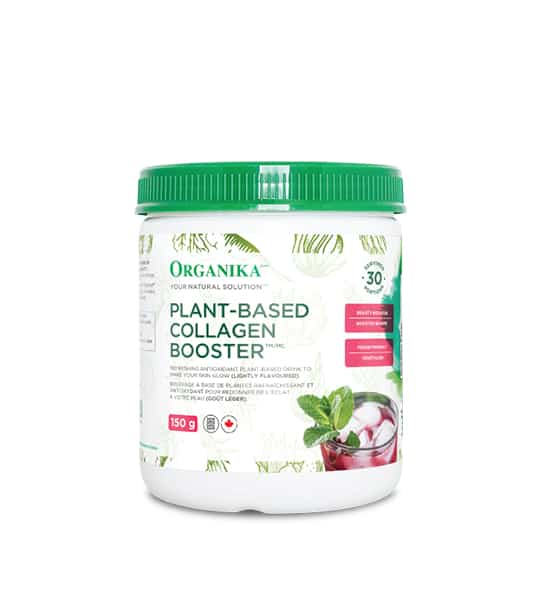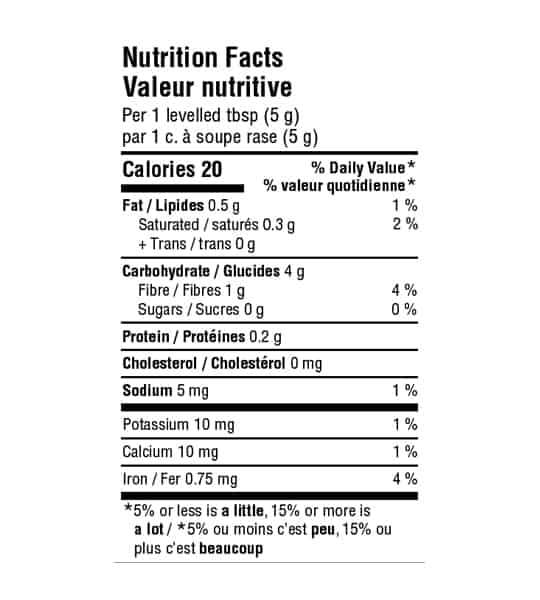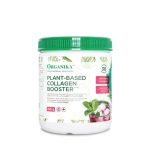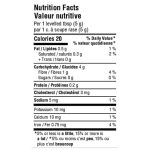 Organika – Plant Based Collagen Booster (150g)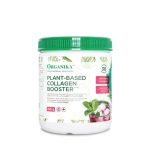 Organika – Plant Based Collagen Booster (150g)
$42.99
$42.99
A blend of seven plant-based ingredients
First in Canada to use carrot and ginseng peptides
Promotes natural collagen production
Provides antioxidants to inhibit collagen degradation
Provides vitamin C for collagen support
Source of animo acids glycine, proline, and hydroproline, the main building blocks of collagen in the human body
Sustainably sourced
Description
Brand
Customer Reviews
Description
Organika's Plant-Based Collagen Booster contains 7 synergistic ingredients to naturally boost collagen production, as well as to protect collagen from UV and free radical damage. It is also the first collagen booster to use ginseng and carrot peptides, which mimic the role of the traditional collagen peptides and are scientifically proven to boost type 1 collagen production.
Seven plant-based ingredients working in synergy for naturally radiant skin! Naturally boost your collagen production, and prevent collagen breakdown from UV and free radical damage.
Ginseng Peptide: 
A super ingredient that acts similarly to animal collagen peptides. Preliminary research shows that ginseng peptide boosts the production of type 1 collagen, which is great for hair, skin, and nails!
Carrot Peptide: 
A super ingredient that acts similarly to animal collagen peptides and is rich in flavonoids.
Dragon Fruit Extracts: 
Natural source of flavonoids, antioxidants.
Moringa Leaf Extract: 
A powerful natural antioxidant.
Golden Bamboo Extract: 
A natural source of silica, a key component for collagen production. High in dietary fibre, which can help with absorbing nutrients and detoxing.
Astaxanthin: 
A potent antioxidant (6,000 times stronger than vitamin C!) with anti-inflammatory effects. It also inhibits collagenase, an enzyme in our body that breaks down collagen.
Vitamin C from Acerola: 
Vitamin C plays a key role in the enzymatic process that boosts collagen production in our body.
AMINO ACID PROFILE:
Carrot and ginseng peptides are sources of the amino acids alanine, arginine, aspartic acid, cysteine (carrot), cysteine (carrot), glutamic acid, glycine, histidine, hydroxyproline, isoleucine, leucine, lysine, methionine, phenylalanine, proline, serine, threonine, tryptophan (carrot), tyrosine (ginseng), and valine.
INGREDIENTS:
Dragon fruit powder (Pink pitaya), West Indian-cherry fruit powder, Carrot powder, Ginseng powder, Acerola berry powder (Vitamin C), Golden bamboo extract powder, Lemon powder, Moringa leaf powder, Astaxanthin powder.
HOW TO USE:
Mix 1 levelled tablespoon (~5 g) to your favourite cold drink, water, or smoothies. Also a great addition to yogurt or raw recipes! Do not mix with hot drinks or use in cooking or baking.
Brand
Organika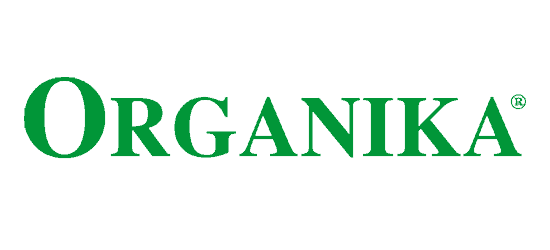 ---
Only logged in customers who have purchased this product may leave a review.