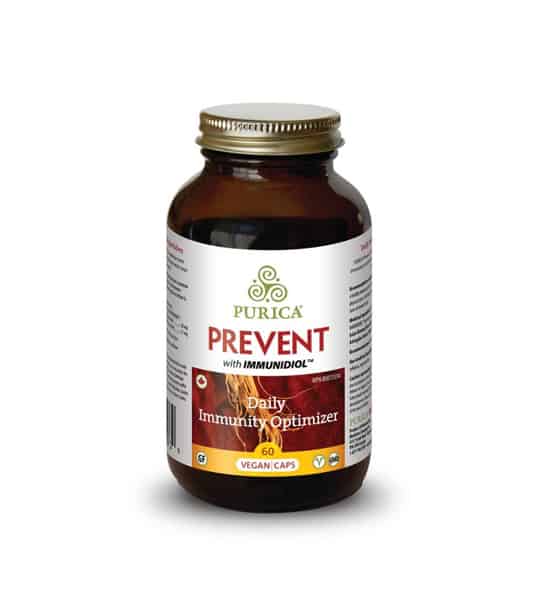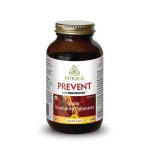 Purica – Prevent (60 caps)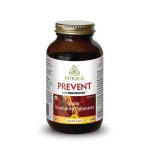 Purica – Prevent (60 caps)
$36.99
$36.99
100% natural formulation to provide daily immunity enhancement
Balances immune cell activity
Enhances ability to handle stress with 50% improvement in immune response
Description
Brand
Customer Reviews
Description
Want real effects in fighting cold & fever?
Every day, throughout the year, our immune systems must protect us against myriad micro-organisms and other stressors that can harm the body. Eating well, exercising, hydrating and getting plenty of sleep are among the front lines of defense against cold and fever and the related symptoms of cough and sore throat. Sometimes, however, our immune systems need a boost. PURICA Prevent® provides precisely the right kind of boost. It is clinically proven to help you ward off the common cold.
PURICA Prevent®
Daily Immune Optimizer
100% natural formulation
Daily enhancement for your immunity
Balances immune cell activity
50% improvement in immune response
Enhances ability to handle stress
The metabolites from the herbs contained in PURICA Prevent® have been shown to significantly increase the immune response in clinical trials. However, simply boosting the immune response does not result in optimal functioning of the immune system. (Those with auto-immune diseases, for example, should not take Echinacea on an ongoing basis, due to its tendency to further stimulate the immune system.)
To be optimally healthy, we need our immune systems to exhibit balanced cell-signaling to ensure sensitivity and effective response. PURICA Prevent® has been shown to modulate (balance) the immune response—in doing so, it helps the body better adapt to infection and other stressors.
PURICA Prevent® can be taken daily to enhance your immunity and fight against the onset of the common cold.
PURICA Prevent® Daily Immune Optimizer works best when taken each day, especially during cold and flu season and periods of high stress.
PURICA Prevent® Daily Immunity Optimizer contains IMMUNIDIOL™, a combination of two herbs: Panax ginseng and Astragalus membranaceus.
Medicinal Ingredients: Each 2 capsules contain:
IMMUNIDIOL™ patent protected enhanced absorption formula.
Asian Ginseng Extract 50:1
(Panax ginseng, Root)
50 mg
Astragalus Extract 100:1
(Astragalus membranaceus, Root)
21 mg
Non-medicinal Ingredients: Magnesium stearate, microcrystal- line cellulose, vegetarian capsule (hypromellose, purified water).
Recommended use:
Used in Herbal Medicine to help maintain a healthy immune system, enhance physical capacity/performance in cases of physical stress, and support cognitive function and reduce mental fatigue in cases of mental stress.
Suggested use:
For adults; take two capsules orally once a day. Consult a health care practitioner for use beyond three months.
Cautions and known adverse reactions: If you are pregnant or breastfeeding; taking antidepressant medications, blood thinners or digoxin; if you have diabetes; or if you have an auto-immune disorder; consult a health care practitioner prior to use. Some people may experience insomnia, anxiety, or headaches. In these cases, discontinue use.
Recommended storage: Keep cool, dry and
Brand
Purica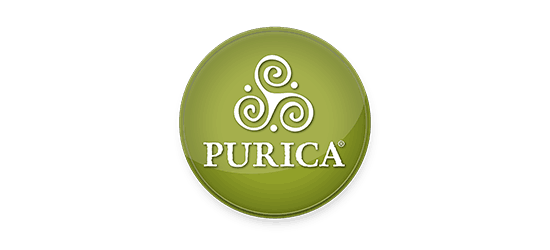 ---
Only logged in customers who have purchased this product may leave a review.